EndoGear
Regular price
Sale price
$76.99
Unit price
per
Sale
Sold out
Exterior: Cow Leather
Interior: 100% Coolmax®
Protection
Reinforced Knuckles
Freshness Built in / all Day Freshness
Features
Touch Screen Enabled
Adjustable Cuff Fastening
View full details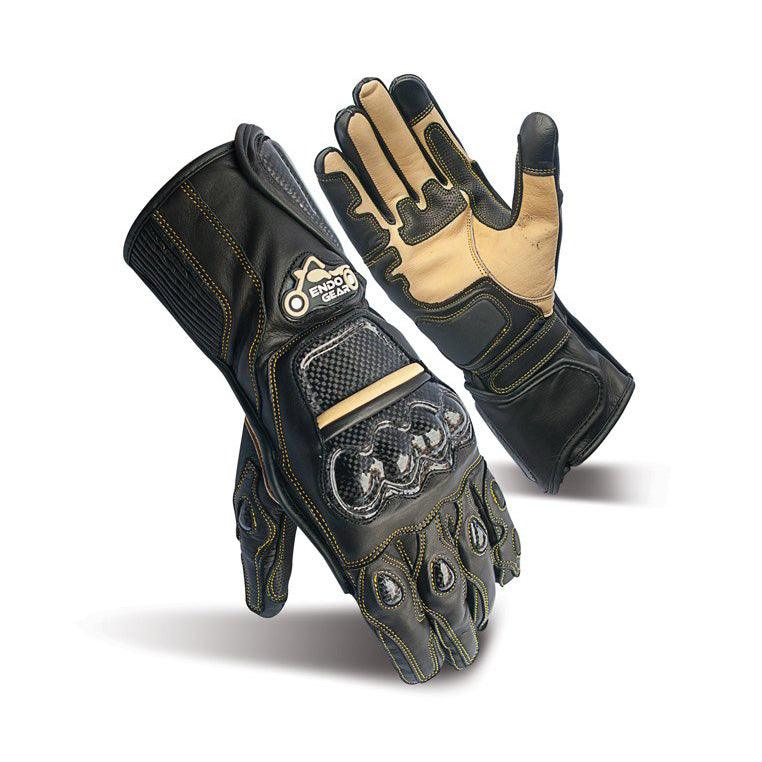 Collapsible content
Size Chart

Not One Size Fits All

You most likely will be aware that you may be 37 in one brand, a 36 in another and a 38 in another. Peculiar, when those very numbers are intended to be real estimations, isn't that so? Well here at EndoGear our numbers show you the reality. This means that if a couple of EndoGear custom motorcycle apparel state that they are a 33 inch waist, then they will be just that - 33 inches around the waist.

Similarly, if they state that they possess a 31 inch inseam then you can rest assured that it is the accurate measurement. At EndoGear, we pride ourselves in providing the sizes that represent real and actual measurements.

However, that does not imply that there is not some slight variety in every jean. Some denim washes uniquely in contrast to others and the layer of Kevlar can impact the manner in which a few pants experience the washing cycle. Be that as it may, at EndoGear we do everything we can to guarantee that the variation is as insignificant as possible and also reckoned in production.

Also, having exact estimates does not always guarantee that we do not get it wrong once in a while. At the point if and when that occurs, we will do everything we can to ensure you get the right size and the product that you are looking for.

Getting the Right Size Of Custom Kevlar Jeans

Find a couple of pants that fit you well and measure them, as this is the most ideal approach to do it. We realize it sounds like a bit of work, however it can spare you a ton of problems down the road.

Measuring Method (Waist & Inseam)

In order to measure the waist of the jeans, lay them on to a level surface, then take the right and left side of the waistband and draw them apart with a firm pull. In the event that your pants have a stretch in the band, then you need to pull until the stretch begins to engage. However, pulling the pants too far may cause an error in your estimation. Measure the separation inside the waistband, from both sides, only after you are satisfied that the jeans are pulled out accurately. In the last step, double the number that you get from measuring both sides and you will get an accurate waist measurement.

Now in order to measure the inseam of the pants, pull one leg out straight after laying them on a level surface. At that point, measure the crease on the inside of the leg, also known as the inseam from the edge of the sleeve to where that crease meets the seam going down the other leg. A tip to measure inseam is to make sure that you measure the full crease (considering any bend in the line of the jean) to get a precise estimation.

Now that you have all the estimations with you, you can easily assess the style of jean that is going to suit you best.

Styles & Sizing

Each of our jeans is slightly different in sizing and style and is cut to a different pattern.

Men's Jeans

EndoGear Men's Stretch Motorcycle Jeans

EndoGear men's stretch jeans comes in two varieties, one is 1102 Stretch Blue Rider, while the other one is named Blue Detroit Street Jeans. Both variants come in various sizes and are reinforced with Kevlar® at the knees, thigh and hip respectively. Moreover, they are comforting to wear and have an adjustable armor pocket at their knees and hip.

EndoGear Men's Straight Cut Jeans

EndoGear offers nine different types of men's straight cut jeans. A distinct feature of this category is that these jeans are made of 100% cotton. Moreover, like every other Kevlar motorcycle gear present on EndoGear, these jeans are also reinforced with Kevlar at the seat, knees, thigh and the hip area.

 

EndoGear Men's Cordura Jeans

EndoGear men's cordura jeans are available in two different colors, namely Blue Cordura Denim and Black Cordura Denim. Both of these variants are comprised of 85% cotton and 15% cordura and the inner lining consists of 100% Kevlar.

EndoGear Men's Cargo Jeans

EndoGear men's cargo jeans comprises of 100% Cotton Denim and comes with an inner lining which is made of 100% Kevlar. This type of jeans also comes with adjustable armor pockets at knees and hip which is vital in any motorcycle protection gear, two extra side pockets and mesh lining for air circulation.

Women's Jeans

EndoGear Women's Jeans

There are a total of seven products in EndoGear women's motorcycle jeans. All of them are woven with 100% Kevlar with most of them having the distinct features of providing adjustable armor pockets at knees, seat and thigh along with a mesh lining for air circulation. A variety of sizes are available in women's Moto style jeans. Contact us now to get more information.

EndoGear Men's Shirts

EndoGear men's Flannel shirts are available in three different colors of flannel checks, Red, Green and Black. All of the three shirts come with an outer shell of 100% cotton and an inner lining of 100% Kevlar.

EndoGear Men's Jacket

EndoGear men's denim motorcycle jacket is made from durable denim 100% cotton along with 4 external pockets. Protective features include shoulder protector pockets, protective lining at the shoulder & elbow and Kevlar fiber protective lining.

EndoGear Men's Liners

EndoGear Men's Pants Liners are made of 96% Kevlar Fiber combined with 4% Lycra. With a stretch mesh with breathable content, EndoGear Liners are are a distinct type of Kevlar motorcycle riding gear.

Inner Shirt Sizing Chart

Legging Sizing Chart




Contact Us

Unable to choose from our vast options of products? We are here to help! Contact EndoGear customer service and they will provide you with all the important details that you desire, along with a free quote!